28 Feb:  Trump speech at 21:10 EST.
An ancient palace has been discovered in ancient Nineveh.
Reports are circulating that there will be a big US troop surge to Syria to take down the Islamic State and remain to separate the Kurds, Syrians and Kurds.
In an apparent feint to draw ISIS out in the open Egyptian troops  have relaxed their presence in Sinai which has had teh desired effect.  Islamic State people are own openly showing themselves as they seek control of the population.  Falling for the bait they are now sitting ducks.  
Israel is now claiming that they do not want another war in Gaza, this is clear evidence that they are planning war in the near term, as they always say this to try and blame hostilities on Hamas.
The Pentagon has presented the president with a comprehensive war plan for Iraq, Syria, Yemen, Somalia, Libya, Afghanistan and others.  The plan has been discussed by a panel of experts chaired by Mattis and is to be presented to the president for final approval in a matter of hours.  Meanwhile Trump is presenting a $56 billion increase in military sending; most of the money will go to companies in the financial  military industrial establishment, and someone said that Trump was not an establishment figure!  
Bomb threats forced the evacuation of Jewish  schools and/or Jewish Community Centers in Alabama, Delaware, Florida, Indiana, Maryland, Michigan, New Jersey, New York, North Carolina, Pennsylvania and Virginia.".  The sources are still unknown.
27 Feb:  Israeli Gaza War Report being made a political football:  Associates of the former defense minister said Yaalon believed it was the arrest of about 50 released prisoners from the Shalit deal, along with hundreds of other Palestinians in the West Bank, what Israel called 'Operation Brother's Keeper,' which caused Hamas to quickly accelerate the situation, leading to Operation Protective Edge, Yedioth reported. Minister Naftali Bennett was the one who suggested the mass arrest operation, during the search for the three Jewish Israeli youth kidnapped in the West Bank in May 2014.
According to different reports, it was then-MK Orit Struck from Bennett's Habayit Hayehudi party that approached him and suggested the idea to arrest Hamas people and those released in the Shalit prisoner deal. But Yaalon opposed the idea and in the IDF opinions were split. According to Ya'alon, the IDF Intelligence assessment that Hamas was not seeking an escalation in Gaza was accurate. "It was the Israeli operations in the West Bank that made Hamas change direction and eventually led to the war that claimed many lives. Ya'alon believes that if Hamas were truly interested in an escalation, the terror organization would have launched a surprise attack in the form of a deluge of rocket fire or an infiltration into Israel from several tunnels at the same time," wrote Yehoshua.
The report is expected to be critical of Yaalon, as well as then prime minister Binyamin Netanyahu and then IDF chief of staff Benny Gantz and of their dealing with the tunnel threat. Likud officials already on Sunday called the report political, citing a Channel 10 report that the son of the author of the report is an activist in Bennett's Habayit Hayehudi party. (Maariv)  Channel 2 reported that there are currently at least 15 Hamas attack tunnels crossing the border into Israel. Yedioth interviewed mayors of Jewish communities around the Gaza Strip, one of whom cast doubt on claims by Bennett and other ministers that they weren't entirely aware of the extent of the threat posed by Hamas tunnels. "We always received information about the tunnel threat.  
President Trump presented his budget requests today, they include massive cuts in Sate Department and climate change programs to fund a huge increase in military spending.  He will address a joint session of congress Tuesday night on his policy agenda.
One rocket hit a vacant area in the Sha'ar Hanegev region, northeast of the Gaza Strip about 04:15 local time.  Numerous Gaza sits were bombarded by Israeli artillery in response. In addition  Israeli jets attacked a position west of the Nuseirat refugee camp in the central Strip and positions in Rafah and Khan Younis in the southern Strip. Israel announced yesterday that fifteen new tunnels from Gaza into Israel are known.   Five air strikes so far, with Hamas now ready for another war.
President Trump's pick for Navy Secretary bows out.  Philip Bilden withdraws candidacy, saying need to separate from business interests would be too 'materially adverse'. While claiming to be non establishment virtually ALL of Trump's cabinet picks have been mega rich military industrial establishment figures.
26 Feb:   The Iraqi army on Sunday liberated the major Maamoun district in western Mosul
 After US Allied naval drills off Iran, Iran is holding naval drills of its own.
Outgoing French President François Hollande supported Thursday a two-state solution in the Middle East.  
Maariv and JPost reported that former Palestinian Authority minister for prisoner affairs, Ashraf Al Ajrami, said that the "The Palestinian Authority is ready for a demilitarized state…and Hamas Political Wing is willing to go back to the '67 borders for Gaza." He said that the Palestinians are ready to normalize relations and end the conflict with Israel.  
Israeli Comptroller to release report on recent Gaza war on Tuesday.  Bennett is expected to use the report as a basis for political attacks.  
US military issues list of exemptions to Trump ordered federal hiring freeze.
Trump imposes censorship through access control.  If you want access to news you must be sure to report as Trump wants, or you will have to get your news from those approved by Trump anyway.  We shall see if the big organizations accept the new reality of a fully presidentially controlled American news media.  
25 Feb:   A Blessed Sabbath for all God's faithful!
24 Feb:  The US falls behind China and France as German trading partner. Trump policies may lead to temporary US economic surge but they are isolating America and in the long run will be catastrophic.
In Germany the SPD [the Catholic controlled Social Democratic Party], has gained strength since nominating former European Parliament President Martin Schulz as its candidate now leads in the polls with 32 percent while Merkel's conservative bloc is at 31 percent.  As Merkel collapses in the polls, Martin Schulz  a strong Roman Catholic educated man with ties to France, may become the next Chancellor of Germany.  Schulz is like minded with Emmanuel Macron who is favored to win the French presidency this spring.
Police recommended indicting Netanyahu's former bureau chief, Ari Harow on multiple counts of corruption and Maariv reported that the police may offer Harow to be a state witness in corruption cases against Netanyahu.  Haaretz+ reported that Attorney General Avichai Mendelblit blocked the police from taking testimonies from former US secretary of state John Kerry and from the Peruvian ambassador in Case 1000, in which the Netanyahu family received expensive gifts.
Channel 2 News reported that in Case 2000, State Comptroller Yosef Shapira thinks that Netanyahu's relationship with the free daily Israel Hayom paper constitutes a forbidden political donation to Netanyahu. Shapira has asked for all the material collected.
Meanwhile, Netanyahu had the Diplomatic-Security Cabinet ministers sign a non-disclosure promise about the details of the meeting between Netanyahu and US President Donald Trump; which meeting presumable contained details about the coming Mideast war.
Swedes upset by Donald Trump's false comments about crime in Sweden which is well below crime in the US.  
People from the United States seeking asylum are flooding into Canada and may exceed 40,000 this year
After repeated Israeli air strikes on Syria, Syria has given Hezbollah permission to launch rockets from Syria at Israel.  This means that in the coming war Syria will be included in the Israeli fight against Hezbollah.  
The corruption investigation of Netanyahu is progressing towards an indictment as soon as late March.
23 Feb:  Iraqi forces advance in West Mosul at multiple points, several American commandos wounded in the fighting.
Israel gets four new Supreme Court judges tips bench closer to far right extremists.
22 Feb:  Azariya gets less time for murder than Palestinian children get for throwing stones.
Unrest continues to grow  in the Arab populated  Ahwaz area of Khuzestan province, where the majority of Iran's oil fields are located.  Certain western intelligence  agencies are stirring up revolt in the province which produces the bulk of Iran's petroleum production. 
Israeli aircraft attacked the Syrian Army's Third Division, as well as a Hezbollah convoy at approximately 3:30 a.m. Wednesday morning, in the Qalamoun Mountains, northeast of Damascus, near the Lebanese border.
Canadian special forces acquire targets for allied air strikes in Mosul, as the Australian air force bombs the Islamic State in the city.
Trump issues new draconian deportation guidelines.
21 Feb:  Israel Katz announces intention to replace Netanyahu as leader of Likud when Bibi resigns.  The Katz announcement comes at a time when Netanyahu is facing multiple threats to his leadership and may be forced to resign over an approaching decision to indict him or not, on corruption charges.  Katz a close associate of Bibi may be telegraphing a Netanyahu resignation and getting a head start on the internal Likud race to replace him as party leader.  Katz is a far right extremist who wants at least another 100,000 illegal Jewish housing units on Palestinian land in the West Bank and East Jerusalem.
Israel to build new Jewish settlement as part of Jerusalem, 2,000 new housing units are planned for the 250 acre site.
Israel creates industrial zones to deepen control of West Bank without announcing construction of illegal housing – Under the international radar, Israel declares "industrial zones"  in the West Bank to seize private Palestinian land and then under the new outposts law  legalize the expropriations, including in areas outside the settlement blocs. (Haaretz+)
The 'Shooting Soldier from Hebron,' 20-year-old Elor Azariya, was sentenced to 18 months in prison for executing wounded and incapacitated Palestinian assailant, 20-year-old Abdel Fatah al-Sharif. The military prosecution asked for three to five years. (Haaretz, Haaretz+LiveUpdates, Israel Hayom, Ynet)  
Quote of the day:
"It started in his family, which was swept up in the incitement around it and which raised a boy who shot an injured helpless person – practically corpse abuse – and it continued with the education system that doesn't deal with the problem of semi-fascist content in the guise of patriotism, and then the political establishment, which incited a soldier who is unable to cope with the ongoing brainwashing, and it continued to publicly support the criminal act, and then the IDF, which ignored the wounded [Palestinian] man, who was injured and left in the street and killed like a dog."  
–Maariv commentator Ran Adelist writes that Elor Azariya, the young Israeli man serving in the IDF who shot in the head Abdul Fattah al-Sharif, an already wounded incapacitated Palestinian young man, was not the only one guilty for the execution for which Azariya is being sentenced today.*
Iraqi allied forces
make substantial advances on first day in West Mosul.
 Netanyahu resigns as Communications Minister as corruption investigation progresses.
At least 10 Jewish community centers in at least five U.S. states were targeted with bomb threats on Monday, the fourth such mass disruption in less than two months.  According to local news reports, centers in New York, Wisconsin, Minnesota, New Mexico,Texas and Alabama were targeted.

20 Feb:    Vitaly Churkin, Russian ambassador to the United Nations, died in New York of a heart attack Monday, one day before his 65th birthday. Churkin was at the Russian embassy when he experienced a heart attack and was rushed to the New York Presbyterian Hospital where he died. The Russian Ambassador was one of the most colorful and witty diplomats in the world body since his appointment in 2006, he was the longest-serving member of the Security Council, his death stunned diplomatic colleagues at UN headquarters. 
President Donald Trump Monday appointed Gen. H.R, McMaster, 54, as new National Security Adviser to replace Lt. Gen. James Flynn.  Gen. McMaster is the director of the Army Capabilities Integration Center and Deputy Commanding General, Futures, at US Army Training and Doctrine Command. He is a much-decorated veteran of the two Iraq wars,
President Trump added that US former UN ambassador John Bolton – a super warmonger neocon establishment icon – who was also interviewed for the job of NSA, is being considered for another capacity in his administration
Tehran has dispatched large-scale Revolutionary Guards forces from central Iran to Falahiyeh, a town in the southern Ahwaz oil region of Khuzestan.  The American plan to overthrow the Iran regime involves fomenting unrest in the Arab populated  Khuzestan region. 
The Syrian army is getting set for a general offensive to capture Raqqa, ISIS' main stronghold in the country, according to military sources in Moscow. Bashar Assad is in a race for his troops to get there before Trump's offensive gets going and American – Turkish take the city.  Turkey has already  occupied part of northern and a Turkish liberation of Raqqa would give Turkey control of large parts of northern and eastern Syria, virtually partitioning the country into segments.  It is reported that Islamic State administrative officials and non combatants are fleeing south to Deir ez Zor.
Two rockets hit Israel following drone strike against ISIS in Sinai
As the US threatens intervention in Yemen, more American anti Russian threats are unnerving Europeans and Pence underscores support for Ukraine while more US troops are being deployed to Europe to prevent any spill over from a possible Russia operation in Ukraine against the US created coup government there.  
Adding to the ever-growing number of US military deployments into Eastern Europe, the Army announced over the weekend that the US will send some 1,000 US troops and vehicles to Orzysy, a town in northeastern Poland, another deployment done as part of the huge "spearhead" force against Russia.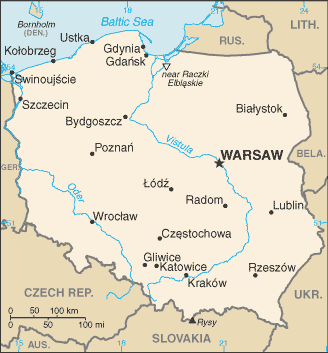 Orzysy is just 85 miles away from the border with the Russian exclave of Kaliningrad, and officials are saying that this new collection of ground troops is being put there as part of an effort to "deter Russia," part of a long-standing NATO narrative of a possible Russian invasion of Europe.
In addition to this large Baltics force, the US also launched two other ground deployments into Eastern Europe in the last week, with troops sent to both Bulgaria and Romania. More deployments are likely to be announced on top of all of this, with Lithuania complaining the thousands of NATO troops sent to the Baltics are no longer enough.
An Israeli drone killed five members of the Islamic State in Sinai group.  The strike occurred on Sabbath near the village of Shibana, south of Rafah.   
The Nimitz-class USS Carl Vinson aircraft carrier strike group is station keeping in the South China Sea where it is located between North Korea and Iran. With the Carl Vinson are three air squadrons coming from their Naval Air Station Lemoore: the USS Lake Champlain guided missile cruiser and two guided missile destroyers, the USS Michael Murphy and the USS Wayne E. Meyer.  The Strike Group can rush north or west as needed.
A US flotilla departed its Arabian Sea base at Duqm in Oman on Feb. 12 and has sailed to the Bab Al Mandeb Straits off Yemen to join the recently deployed USS Cole destroyer group.  On board were the 4,500-strong contingent of the 11th Marine Expeditionary Combat Unit, MEC marines and sailors supported by the fighters and attack helicopters on board the USS Makin Island amphibious assault ship, the USS Somerset amphibious transport and the USS Comstock dock landing ship. They may be tasked with an operation against Islamists in Yemen as part of the planned anti IS campaign.
The newest super carrier the  USS George H.W. Bush (CVN 77)  has just arrived in the Mediterranean Sea preparing to launch attacks on the Islamic State in Syria
Tehran reacted today by embarking on a large-scale three-day military exercise titled Grand Prophet 11.  Gen. Mohammed Pakpour, commander of the Revolutionary Guards ground forces, announced that the drill would include missile launches, without specifying their types or ranges.

19 Feb:  Israel warns Hezbollah of 'colossal retaliation' if attacked – Al-Hayat newspaper: Israel used a third-party Arab official to warn the Lebanese organization that any provocation would meet a forceful military response • Lebanese President Michel Aoun warns Israel against undermining Lebanon's sovereignty. (Israel Hayom)  
Popular Israeli columnist on God:  There Is No God, and Belief in Him Is Stupidity (Rogel Alpher, Haaretz+)   
Mideast peace plan rejected by far right extremist Israeli cabinet last May, shows how close a genuine dialogue for peace is once a new government is formed.  After teh coming regional war new government will be formed and a genuine dialogue for peace will begin based on these same principles.  
A secure and recognized borders, based on the 1967 lines, with mutually agreed land swaps and a contiguous state for the Palestinians.
The fulfillment of UN General Assembly Resolution 181, which called for two state for two peoples; a fair and "realistic" solution to the Palestinian refugee problem that did not "affect the fundamental character of Israel";
Shared capitals in Jerusalem that ensured free access to holy sites and no redivision of the city; Israeli security guarantees along with an end to the occupation; and a final end to the conflict and all outstanding claims along with the establishment of normalized relations.
Egypt's Sissi and Jordan's Abdullah both accepted the proposal and agreed to persuade Palestinian Authority President Mahmoud Abbas to accept it.
The assault on West Mosul has begun with leafleting, heavy barrages on Islamic State positions and the building of pontoon bridges across the Tigress River.  
Trump to issue new executive order on entry to the US this week.  The new order will allow green card holders and people with entry permits and visas to enter while freezing entry and new visa applications.  This is in preparation for a massive anti Islamic State offensive planned for announcement in March. 
Russia indicates readiness for a New World Order of peace not dominated by the United States. The establishment plan is to create a balance of powers order with a New Federal Europe as a counterbalance between East and West in the near future.  
A world crisis is deliberately planned to panic European nations into giving up sovereignty to join this New Federal Europe.  Ultimately it will take the persuasive powers of a miracle working pope to entice ten nations to join the New Federal Europe as a counterbalance between East and West.  
See:  Donald Trump, the Middle East and Europe and
Donald Trump, Economics and the Future of America
This New Europe will move into Israel and make alliances with Arab States and Turkey as well as Latin American countries, which alliance will abandon the Petro-Dollar.  
The New Europe will enjoy tremendous prosperity as the American dollar and economy collapses, until in its third year it goes to war against Asia
18 Feb:  A Blessed Sabbath for all God's faithful!
17 Feb:  Trump vows to join Israel in the coming war on terrorists.  By "terrorists" he means Islamic State, Gaza, Hezbollah, Syria and Iran.  
Lieberman asks far right extremists to cool off on West Bank annexation until after the coming war, of course this is to facilitate Arab support against Iran.  After the war the extremists are likely to lose control of the government, allowing a peace oriented government to make a regional peace deal, but the extremists will not be cowed and will sabotage that peace; bringing disaster on the Jewish State. 
Trump to issue new executive order on entry to America next week. The president says it will be consistent with recent court rulings but will be much tougher as well.  The purpose of the entry restrictions is to help protect the nation against any retaliation for the coming offensive against the Islamic State.  Once the new order is firmly in place Trump will announce a major anti IS push
Huge security conference kicks off today in Munich.  Chancellor Angela Merkel, UN Secretary-General Antonio Guterres, European Council President Donald Tusk and NATO Secretary General Jens Stoltenberg are among the group of more than 30 heads of state and government, 80 foreign and defense ministers and other officials expected to attend. Defense Minister Avigdor Lieberman is representing Israel.
European nations build up armed forces under NATO.  Ultimately the rising New Europe will inherit NATO after America leaves Europe.
RAF destroys IS headquarters in Mosul as British Defence Secretary Sir Michael Fallon, US Defence Secretary General James Mattis and their counterparts from around 50 other countries met in Brussels Thursday to discuss the coming operation to annihilate the Islamic State in northern Iraq, and Raqqa province Syria.

16 Feb:  Valery Makarov, chief of staff of the Russian military, and his American counterpart Joseph Dunford meet today in Azerbaijan's capital Baku. 
CIA Director Mike Pompeo paid a visit to Ramallah Wednesday morning for talks with Mahmoud Abbas, after trips to Ankara and Riyadh for discussions on the coming war and the peace talks expected in the aftermath, following the Pompeo visit Turkey upgraded its diplomatic mission in Israel
Netanyahu – Trump agree that Israel will not annex West Bank before post war peace talks in order to gain Gulf States / Saudi support on plan for Mideast war, regime change in Iran and confrontation with Russia in Europe to bring a New Order in Europe and a Middle East peace agreement.  Statement that Trump might consider an alternative to "two state solution" is not a commitment and is meant as an enticement for Israeli far right radicals to wait on their annexation plans.
 US troops deploy to Bulgaria as Mattis meets NATO.  These forces are meant to dissuade Russia from moving past the Ukraine border into NATO areas should a confrontation take place. 
The U.S. deployment to NATO's eastern flank includes more than 80 main battle tanks and hundreds of armored vehicles. The military unit will rotate through several countries, including Bulgaria, Estonia, Latvia, Lithuania and Romania.
As part of the largest U.S. military reinforcement of Europe in decades, around 2,700 troops, out of 3,500 planned, arrived in Poland in January, vexing the Kremlin, which said the troops' presence is a threat to Russia.
Bloomberg; Flynn politically assassinated by establishment.   The Russian ambassador raised the sanctions to Flynn and Flynn responded that the Trump team would be taking office in a few weeks and would review Russia policy and sanctions. That's neither illegal nor improper. 
15 Feb:  500 US ground troops, with tanks and other vehicles, arrived in Romania today as part of a new deployment in the southeastern European nation, which officials say is necessary to "bolster defense" in Romania, and to prove America's commitment to the ally.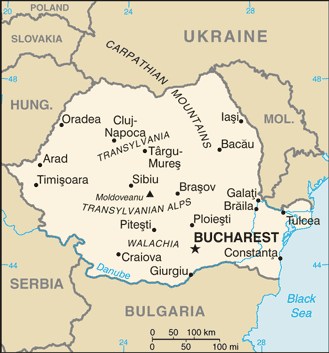 Romania is a NATO member, and this deployment is being presented as one of a series of US deployments across Eastern Europe, mostly in the Baltics, to "confront Russia," even though Romania isn't particularly close to Russia and the two nations have been on pretty good terms for decades.
NATO will not protect Ukraine and the moves are to prevent any spillover from a possible Russian move on Ukraine in response to the coming Mideast war and an American move on Iran.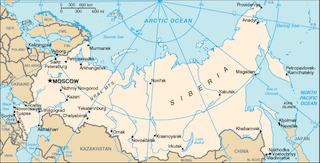 A number of high-ranking Russian MPs reacted with anger at the news that Flynn was effectively forced out of his position, seeing the negative attention he got as a result of him being a supporter of US-Russia diplomacy, and saw the circumstances surrounding the case as underscoring how dangerous it is for US officials to negotiate, with Russia's Senate Foreign Affairs Chairman Konstantin Kosachev sayying that Flynn's "readiness for dialogue is perceived by the hawks in Washington as a thought-crime."
Kosachev saw the ouster of a National Security Adviser for something he described as a "usual diplomatic practice" as a source of major concern, and said the fact that Trump hadn't gone to bat for him suggested "Russophobia has permeated the new administration from top to bottom."
A number of other Russian officials expressed doubt that President Trump would ever deliver on his previous talk of improved relations with Russia, seeing Flynn's removal as ushering in a shift toward more establishment figures in Trump's inner circle, and a continuation of the anti-Russia policy of the Obama years.
Trump has yet to meet with Putin, and no such meeting is expected at present, though there is a possibility Secretary of State Rex Tillerson will meet with Russian Foreign Minister Sergey Lavrov.
Tillerson's main job as Secretary of State  is to take over the Iranian petroleum industry for American companies after the coming conflict and to negotiate disengagement from NATO as part of the solution to the coming crisis in Europe.
With the news of Flynn's resignation hardly out, US President Donald Trump dumps his pro peace election rhetoric and begins challenging Russia, telling Moscow that he expects Russia to "de-escalate the situation" with Ukraine, and to "return Crimea" to Ukrainian sovereignty.  
A Russian Foreign Ministry spokesperson on Wednesday rejected a demand by US President Donald Trump that Russia withdraw from the Crimean Peninsula and return it to the Ukraine. Speaking at a weekly press briefing in Moscow, Maria Zakharova said "We won't return our territories. Crimea is a territory of the Russian Federation."    
The Crimea was a part of Russia and an administrative decision to place Crimea under Ukrainian jurisdiction was made in 1954 without foreknowledge of the future collapse of the Soviet Union.  Ukrainian Crimea was an administrative mistake.
14 Feb:   Michael Flynn was the architect and prime mover of plans for close cooperation with Russia, the details of which were managed personally and confidentially by Flynn.  His demise spells big trouble for any quick US Russia detente and plays into the hands of the Establishment which wants a confrontation between the US and Russia to bring a New Order in Europe.

Michael T. Flynn resigned Monday night as President Donald Trump's national security adviser after it was revealed that he had misled Vice President Mike Pence over his conversations with the Russian ambassador about US sanctions weeks before Trump's inauguration. Flynn, less than a month in the job, had previously denied that he had any substantive conversations with Ambassador Sergey I. Kislyak, and Pence repeated that claim in television interviews. The White House announced he was being replaced with retired Lt. Gen. Joseph K. Kellogg Jr. of the Army.  Kellogg, David Petraeus and Vice Admiral Robert Harward are now being considered for the post.  Tillerson's main job is to take over the Iranian petroleum industry for American companies after the coming conflict.
13 Feb:  200,000 people evacuated from the Feather River basin as the tallest dam in the US in danger of bursting.  
Hardline former Israeli prisoner Yahya Sinwar elected leader of Hamas in Gaza.  He is keen to revenge his imprisonment.    
Wildfires wreak havoc in New South Wales
Another round of the Syrian peace conference coming in Astana on Feb. 15-16
12 Feb:  German firefighters on Sunday evacuated hundreds of passengers at Hamburg Airport when pepper spray spread through the airport. All flights were halted for several hours due to the evacuation, but air traffic started running again around 2 p.m., airport spokeswoman said.More than 68 people — both passengers and staff — had complained about breathing problems, burning eyes and nausea.
Turkish forces and Syrian rebels lead by American commandos entered the Islamic State occupied city of Al-bad today.  
Turkey will hold a referendum on April 16 on giving Erdogan immense powers and a hold on office until 2039. 
Billed as Germany's "anti-Trump," center-left former foreign minister Frank-Walter Steinmeier was elected German president today.  Steinmeier's Social Democrats (SPD) hope the appointment will boost their fortunes just as their candidate Martin Schulz, the former European parliament president, readies to challenge Chancellor Angela Merkel in September elections
11 Feb:  A Blessed Sabbath for all God's faithful!
10 Feb:  A three-judge panel of the Ninth Circuit Court of Appeals unanimously upheld a restraining order by a federal judge, which blocked his Executive Order ban on entry to the US of nationals from seven countries who had already been investigated for nearly two years and approved. 
The original order prevented highly skilled surgeons, scientists  and computer workers temporarily out of the country who had been on professional visits to Europe from returning, as well as kept out US Army local translators facing revenge attacks, Jewish and Christian refugees, visiting elderly family members of US citizens and people coming for emergency medical treatment from those countries were also banned. 
9 Feb:  Warmongers John McCain and Lindsey Graham visited Ukraine and urged them to break the ceasefire and attack before present round of violence.
Outskirts of al-Bab liberated from Islamic State by Turkish forces.
UN Geneva talks on peace in Syria now scheduled for Feb 20.
West Mosul offensive to begin within days,  Islamic State expected to be finished off within months.
Yesterday's rockets claimed by Islamic State in Sinai, in response to the assassination of its third top commander.  Israel bombs Rafah tunnel from Gaza to Egypt killing two and wounding five.
Iran test fired a short range Mersad missile from the Samnan site Wednesday. Even though these tests are not nuclear capable missiles and are entirely legal The Trump administration is using these tests as a casus belli to confront Iran. 
8 Feb:  
Breaking: at 23:00 local time rocket alerts sounded in Eilat, Iron Dome batteries intercepted three of the four incoming rockets fired from Egyptian Sinai, with one exploding in a vacant area.  The only force operating in the area is the Islamic State affiliate Ansar Bait al-Maqdis.
Israel attacked a Syrian army position after an errant mortar shell lands on the Israeli side. 
With previous favorites self destructing, dark horse candidate Emmanuel Macron is fast becoming the go-to pick in the French presidential elections.  
Trump and Turkey agree on strategy to defeat the Islamic State.  Do not be surprised if  a large American force is deployed for the final battle to liberate Raqqa in Syria.  The Syrian Democratic Army of the Kurds has been busy securing the countryside around Raqqa but may not be up to liberating the city. 
7 Feb:  The Palestine Electoral Commission said on its website that municipal elections voter registration would end on 25 February, while registration of candidates will take place for 10 days from March 28.  The Palestinian Authority said last month that vote will be held on May 13th but so far Hamas has rejected participation by Gaza.
Tensions continue to build between the United States and Iran:  In response to US President Donald Trump's warning to stop missile tests, supreme leader Ayatollah Ali Khamenei said Tuesday: "The Iranian people will respond to his words on Feb, 10 and show how they stand up to such threats." Iran seems to be preparing to celebrate the 38th anniversary of the Islamic Revolution next weekend by launching a satellite into space, according to images obtained by US spy satellites from Iran's launch sites, the satellite launch is expected to take place the next day, on Feb. 11,  
By a majority of 60 votes to 52, the Knesset approved the Regulation Law (aka Settlement Bill) which legalizes 4,000 Jewish homes built in Judea and Samaria on land owned by Palestinians. The law offers landowners with proven claims either monetary compensation up to 125 percent of the plot's Israeli assessed value or alternative sites. Likud MK Benny Begin voted against the law which is seen by many as illegal, the law will be appealed to the Supreme Court.  
This move to legalize seizure of privately owned land for illegal Jewish settlements could very well bring a major uprising and a regional war.  The extremists are doing everything they can to provoke war so that they can totally destroy all opposition and annex the West Bank.  
However once masses of missiles begin to land on major Israeli cities in a costly bloody war that the Jewish extremists seem to be deliberately provoking, the Israeli electorate will vote for a peace making government.  The majority of Israeli Jews are against this process and if they can get organized they will kick these extremists out in the next election.
The law is an attempt to distract from the fact that ALL Israeli construction in occupied territory is illegal under international law, before a negotiated peace is reached.  The law is seen by the extremist far right as a precursor to annexing the whole West Bank.  
At present a massive surge in Jewish construction on Palestinian land is planned and if the Supreme Court overturns the law, an attempt will be made to annex the West Bank and simply apply Israeli sovereignty there; bypassing the Court.
6 Feb:   Israel strikes four Hamas Military Wing sites in Gaza after rocket hits beach south of Ashkelon.  Islamic State Salafist groups claims rocket.  
Syria has isolated and cut off al-Bab, the last Islamic State town in Aleppo province
 Congress tilts towards rejecting Trump Mexico wall.  
Trump is all set to blame courts for any possible attack in US after Appeals Court also rejects his cancellation of 50,000 visas given to travellers who were investigated for nearly two years already.
5 Feb:  Several hundred US special forces led the Syrian Democratic Forces (SDF) a mainly Kurdish army just supplied by a massive US air lift in a new offensive to encircle Raqqa city Saturday.  
President Trump has invited Britain to supply a battalion (800-1000 soldiers) as part of a Brigade sized US force being put together to lead the actual assault on the city of Raqqa Syria.  An American Brigade is about 4,000 soldiers plus a headquarters unit.
After the court declared unconstitutional Trump's executive order to refuse entry to people who have already been vetted for up to 24 months and provided with legal entry visas, the Department of Justice is to file an emergency appeal against the Seattle judge's restraining order.
Meanwhile, just hours after the ruling, US Customs and Border Protection told airlines they could board travelers who had been affected by the president's temporary ban on nationals from Iran, Iraq, Libya, Somalia, Sudan and Syria. Gulf carrier Qatar Airways quickly took advantage of the ruling to allow passengers barred by the executive order to board flights to the United States.
4 Feb:   A Blessed Sabbath for all God's Faithful
3 Feb:   The newest American supercarrier the George H W Bush is in the Mediterranean headed to the Middle East and the USS Cole destroyer set sail for Yemen today.  
President Donald Trump warned Friday that Iran was "playing with fire;  "They don't appreciate how 'kind' President Obama was to them. Not me!," Trump tweeted. Trump's national security adviser, Michael Flynn this week criticized Iran for its "destabilizing activity" and officially put the Islamic Republic "on notice." A top adviser to Supreme Leader Ayatollah Ali Khamenei replied Thursday that Iran will not yield to "useless" US threats from "an inexperienced person."  Changing the regime in Iran is a priority for Trump and Iran is playing into his hands.
Ukraine shells civilian district as the Trump administration blames Russia for ongoing fighting and issues strong condemnation of Russia.
An entire Israeli division practiced a massive invasion of Gaza this week. Included in the exercise were regular and reserve forces from the Gaza Division, along with Navy forces, Home Front Command, special ground forces, and various other rescue teams and security forces.
 US to sanction 25 Iranian organizations.  Move announced as response to missile test but is really a lead up to war on Iran. 
Iran abandonment of US dollar to be complete on March 21.  
2 Feb:  Demonstrations calling for Netanyahu's resignation over corruption investigations begin in Tel Aviv.
Jewish extremists vow to annex entire West Bank, their reaction to a peace deal establishing an independent state should be self evident.
Mattis in Korea for security discussions.
Do to massive bad publicity Trump backs down on threats against Australia
Arrogant Trump attacks Australia PM tries to bully and then hangs up on him.  
Trump by withdrawing from TPP and attacking his closet allies is driving Asia away from America and into the arms of China.  
Trump refugee closure an effort to prevent possible attacks on US in preparation for surge and final offensive against Islamic State.  The US is now airlifting supplies and weapons into the region.  Force surge may be approved after final approval of cabinet.  
Trump rattles sabres at Iran as Iran tests cruise missile.
Ukrainian troops advancing against Russian speakers in the east.  Ukraine conducting reconnaissance flights over Crimea.
Hundreds of Israeli police begin move to evacuate last pocket of resisting Jews from Amona synagogue.
1 Feb:   Heavy fighting in Ukraine after Ukrainian forces attack Russian speaking town.  This article is heavily biased anti Russian.
Israeli forces entered Amona today as Settlers reinforced by some 500 supporters from outside the village barricaded themselves inside some homes to slow the evacuation.  Some 1,000 police officers are taking part in the operation, including a large number of policewomen. Mounted police waited at a distance from Amona.  
To try and sugar the Amona evacuation Defense Minister Avigdor Liberman and Prime Minister Binyamin Netanyahu announced the construction of more than 3,000 new housing units in the occupied West Bank – 2,000 of which would be available for sale immediately.  
So Far 900 State Department employees have signed a memo of dissent condemning Trump policy; Gov says agree or leave.  
Trump begins heavy resupply of Kurdish Syrian Democratic Army in preparation for resumed Raqqa offensive to isolate Raqqa city.
Amona evacuation begins:  IDF on the move.
Iraq leaflets West Mosul prior liberation operation.
Expert: Ammonia Tank in Haifa Bay Could 'Fall Apart Tomorrow Morning,' Kill 16,000 People – 'There are four problematic points in the tank,' Prof. Ehud Keinan tells press, after unveiling report on dangers of direct hit to ammonia ship. (Haaretz).  All it would take is one rocket hit in the coming war to wreak havoc on Haifa. 
Netanyahu's demanded Expensive Gifts – According to the Walla website, police have emails and text messages exchanged between the parties in which Netanyahu family members made their requests for expensive cigars and champagne using code words. (Haaretz)
Submarine affair: Navy officers received bribes from German conglomerate ThyssenKrupp – According to Channel 2 News report, German corporation paid bribes to senior officials in many countries, including Israel, under the section "useful expenses. Netanyahu is under investigation for cancelling calls for tenders in order to buy new submarines from this company" MK Margalit: "The circle of bribery has also reached Israel, this must move to a criminal investigation." (Maariv)